Between shopping and baking and decorating and numerous other errands that need my attention at this time of year, I have finally finished my newest page kit, Holiday Elegance! I hope you will all enjoy it!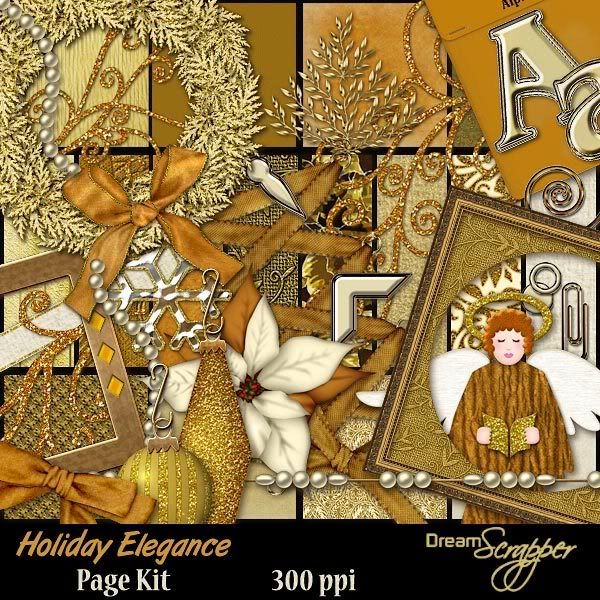 "Holiday Elegance," by DreamScrapper, is a decidedly rich and ornate collection of goodies! This kit would be very suitable for all your formal holiday photos but the rich tones would make it suitable for heritage layouts as well. The 8 papers of this kit use golden tones of rust, gold, camel and pearl, and include three solids and five patterned sheets. Papers are created at 12" by 12" at 300ppi and saved as high-quality jpg files ensuring excellent print quality. Contained in "Holiday Elegance" you will find 1 glittered, bow-trimmed wreath, 1 gold frame with inlaid jewels, 1 wooden frame with stylized matte, 1 wavy strand of pearls, 1 straight strand of pearls on gold wire, 1 gold metal tree, 1 glitter-edged glass snowflake, 1 angel holding a song book, 1 poinsettia, 2 glittered ornaments, 1 gold hook, 3 glittered flourishes, 1 double-fold bow, 1 laced up ribbon, 3 glitter-edged journaling strips, 1 set metal and pearl photo corners, 1 set metal and pearl photo prongs, 1 metallic paper clip, 1 metal and pearl brad, 1 metal and pearl eyelet, and 1 metallic swirl clip. Some items come in both shadowed and un-shadowed format so you may best choose which suits your needs. Completing this page kit is a stylish gold-on-gold alpha. Alpha has a complete upper and lower set, numerals 0 to 9, as well as 9 other punctuation marks. Alpha is provided as individual letters so you may open only those that you need. All elements are created at 300ppi and saved as png files to preserve transparency. Drop shadows are applied only where layering of pieces makes shadowing necessary for realism. Thank you to Tandika Star and DigiScrapDesigner for items used in the creation of this product. Special thanks to Atomic Cupcake, and Monica Larsen.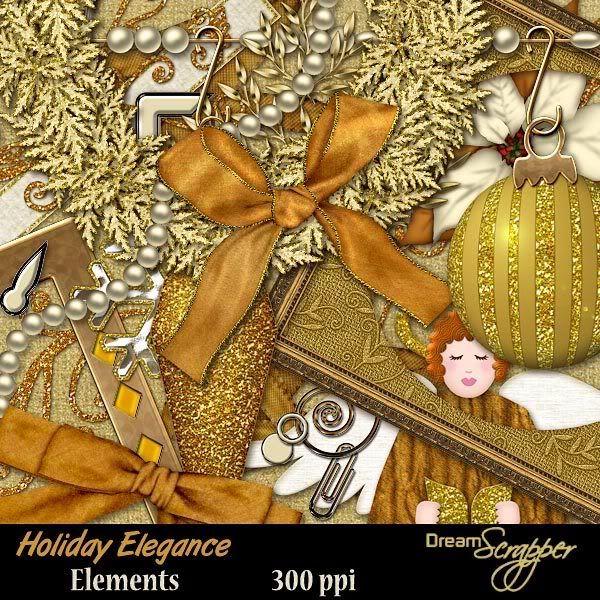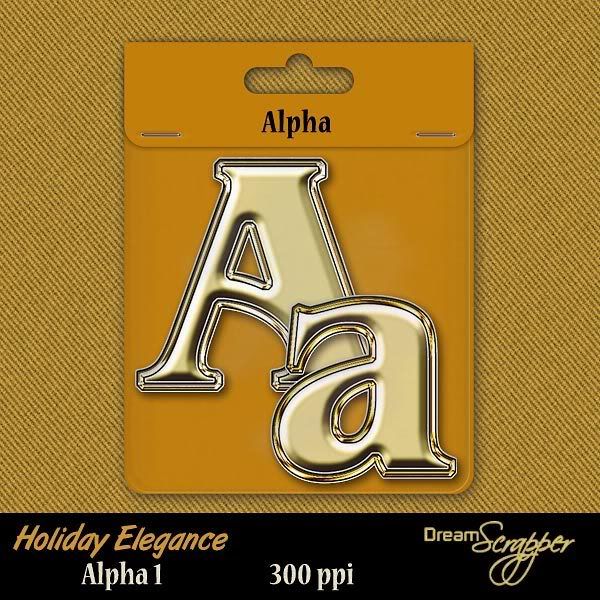 This time round, I have an extra special holiday FREEBIE for you! It will only be available for a very short time before it is placed in my store so don't miss out! Click image to download.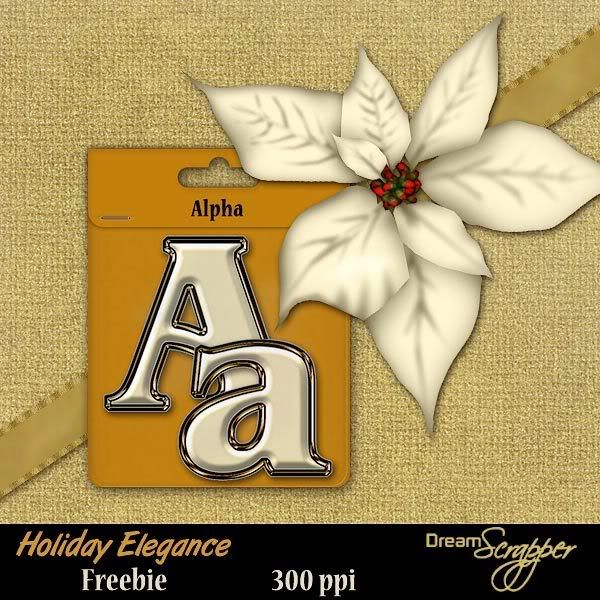 Link has expired