Wow . . . it has been a long, long time since I have blogged and/or released a new kit!
I have been plagued with computer problems and they have now finally settled down. I thought I had lost an EHD with a LOT of stuff on it (that wasn't yet backed up, of course!) but luckily, the hard drive was ok but all the ports (USB, FireWire, power) were gone! After they put it in a new case I was good to go again! Since then, I had been busily backing up all my stuff only to discover that somehow in organizing my stuff in ACDSee, I had overwritten a DVD that I had already categorized! On top of this, I had just dumped my Recycle Bin so I lost not only purchased products but a whole slew of GOOD freebies! Grrrrrrrrr!
Needless to say, I was kicking myself for my stupidity.
I was able to contact all the stores except one and have been able to re-download the purchased items. They are safely burned to disk (ONCE!) and organized. With that taken care of, I was finally able to complete the kit I had been working on when I was interrupted in the middle of saving part of it! I am pleased to present you with VIVACIOUS! It is on sale in my store until March 13.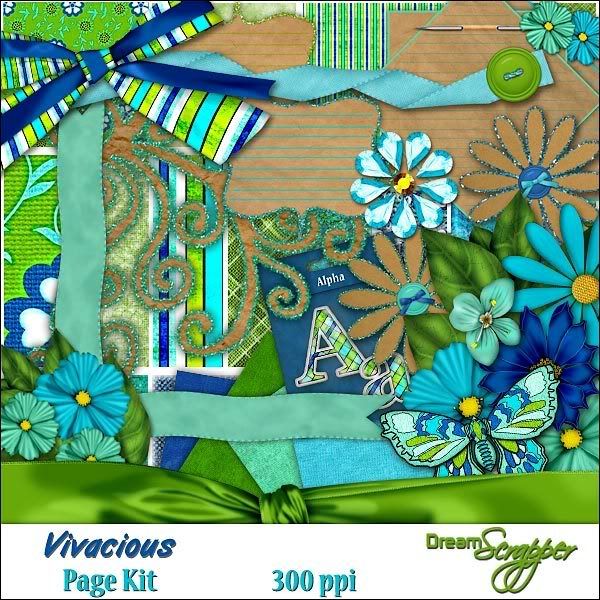 "Vivacious," by DreamScrapper, is a refreshing, spring-like kit that is bursting with flowers, sure to lift your spirits and brighten your outlook! Eight patterned and textured papers are included in tones of lime, turquoise, royal blue, and soft green. A BONUS set of 4 textured solids is also included. Papers are created at 12" by 12" at 300ppi and saved as high-quality jpg files ensuring excellent print quality. Contained in "Vivacious" you will find a wealth of elements to embellish your pages. You will receive two glittered Kraft paper flowers, one jewelled flower, five other assorted flowers and a grouping of leaves, two flower-pinned journaling blocks, one butterfly, one flower encrusted ribbon corner frame, one double bow, one knotted ribbon, one twisted ribbon adorned with buttons, two glittered, bracket-shaped journal blocks, and one glittered, Kraft paper flourish. Completing this page kit is a puffy, plaid sticker alpha. Alpha has a complete upper and lower set, numerals 0 to 9, as well as 11 other punctuation marks. Alpha is provided as individual letters so you may open only those that you need. If preferred, a single alpha sheet can be provided upon request. All elements are created at 300ppi and saved as png files to preserve transparency. Drop shadows are applied only where layering of pieces makes shadowing necessary for realism. Thank you to Tandika Star and DigiScrapDesigner for items used in the creation of this product. Special thanks to Atomic Cupcake.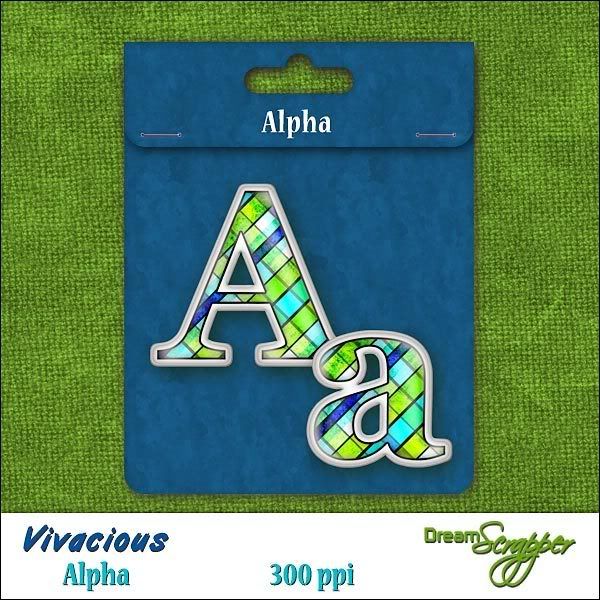 Of course, I have a little coordinating FREEBIE for you!
I hope this kit gets you thinking about Spring! Please leave me a comment below to let me know what you think of the kit.