Well, I learned something new today and I thought I would share it with you.
As you know, I have been using ACDSee for organizing my scrapping supplies and I love it! I had seen it mentioned a couple of times on forums that it was a lot quicker to drag the category to the thumbnails when tagging but when I tried it, nothing happened. Today, I saw this technique mentioned once again and still it wouldn't work for me!
In tagging, I had always used the Properties View, so that I could add the kit/item name in the Caption field and then the designer's name in the Author field and finally check off all applicable categories to tag my stash. Sometimes it seemed to take a VERY LONG TIME before a checkmark would appear beside a category.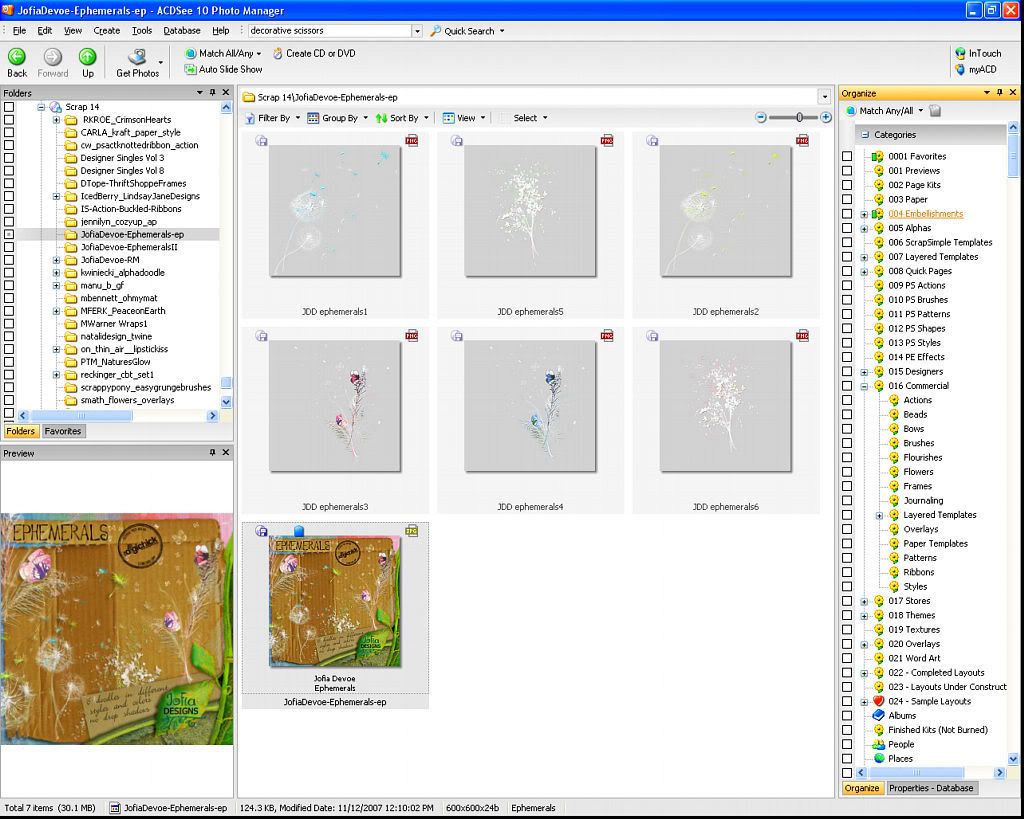 Click image for enlarged view
This time, I decided to try something . . . I switched to the Organize View and tried dragging the category to the thumbnail. This was the ticket! And SO FAST!
Needless to say, in the future when I do any organizing in ACDSee, I will use the Properties View to enter the kit/item name and the designer name and then switch to the Organize View where I will be using this VERY FAST METHOD to drag the category to the thumbnail(s)! Try it yourself and see if you can speed up your own organizing!
I also found some time to scrap a heritage layout, using items from a variety of fellow designers from whom I have recently made purchases. The picture is of my mother when she was a young girl. For full credits, click on the image.