In my neck of the woods, summer is smoking hot right now with the humidex hovering in the 40's and that is Celsius!

To continue the Summer Frenzy series, today I have an alpha for you to download. The alpha is a full set containing lowercase, uppercase, numerals 0 to 9 as well as 13 other forms of punctuation. For your convenience, the alpha is provided as a single sheet .png file as well as being cut into individual files.

Click on the preview to download. Keep the comments coming - I love hearing from you!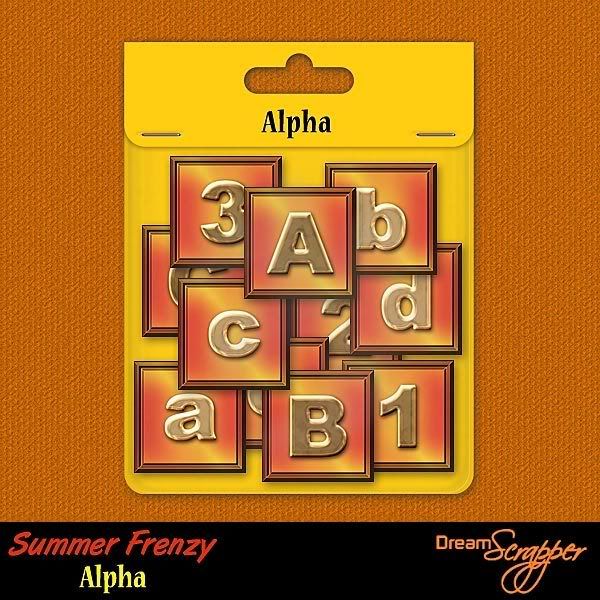 This file is no longer available for download.
Thank you for all your comments on it!
Reminder:
If you have created a layout using any of the
Summer Frenzy
series, I would love to post your layout here! Be sure to leave me a link.