Is there any better time than autumn to witness the glorious colors of nature and rejoice in their splendor? Come and celebrate the season's bounty with the release of my new page kit, Bounty in Burlap.



If you don't already have some autumn shots waiting to be scrapped, you'll be posing your kids in the leaves just so you can use this kit! Burlap, pumpkins and apples abound in this special autumn kit. In "Bounty in Burlap" by DreamScrapper, you will receive 8 delightfully textured papers, in glowing autumn colors of russet, ochre, sienna, tan, and orange. You will also find a special bonus in this kit: an 11" by 11" frayed burlap paper with folded corner. Papers are created at 12" by 12" at 300ppi and saved as high-quality jpg files ensuring excellent print quality. In "Bounty in Burlap" you also get a plaid bow and matching ribbon, a border composed of a ribbon, bow, and apple slices, 2 pumpkins, a burlap bow and ribbon, both a whole apple and an apple slice chipboard charms on beaded chains, a cluster consisting of leaves, an apple slice, cinnamon sticks and a bow, a frayed burlap frame embellished with messy ribbon stitching and autumn leaves, a circular frame composed of ribbons, and an assortment of wrought iron fasteners - 4 photo corners, 4 photo prongs, brad, eyelet, staple, paper clip and swirl clip. Completing this page kit is a stylish, wrought iron alpha. Alpha has a complete upper and lowercase set, numerals 0 to 9, as well as 11 other punctuation marks. Alpha is provided both as a single sheet and as individual letters. All elements are created at 300ppi and saved as png files to preserve transparency. Drop shadows are applied only where layering of pieces makes shadowing necessary for realism.
Thank you to Tandika Star and DigiScrapDesigner for items used in the creation of this product. Special thanks to Stacy Carlson (Gotta Pixel), Atomic Cupcake and Monica Larsen. Thanks to Lara Payton at http://www.dustybear.com for the use of her Ribbon Stitching.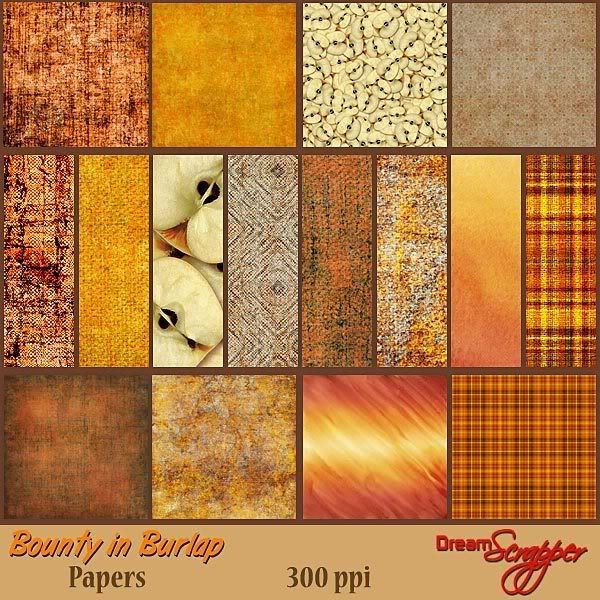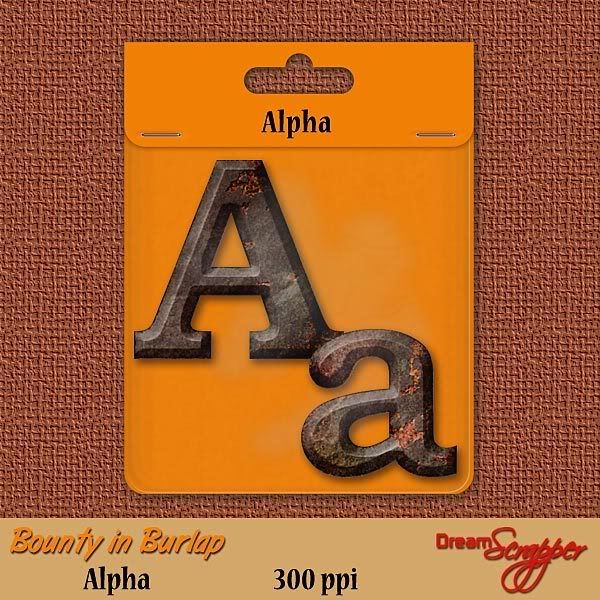 I would welcome feedback on these products. Please leave me a comment below.
Also, I have a freebie for you that coordinates well with the kit.
This download has expired.