There is something so alluring about looking at photos from the past. Even if the identity of the people is unknown, the setting, the outdated yet somehow exotic clothing, the expressions on the subjects . . . all these details combine to pull you into the memories captured on film.
Genealogy is a hot ticket item right now and many people are pursuing the search for their ancestors. Documenting your family's history can definitely be a labor of love and one that often involves creating heritage layouts. I think that this is one place that digital scrapbooking has the advantage over the traditional paper scrapbooking. Once your relatives see the lovely layouts you have created, they will want copies for themselves! Can you imagine having to create multiple copies of traditional layouts? I think that burning multiple CDs or DVDs with layouts ready for print would definitely be the way to go!
Below are a few of my heritage layouts.
My very first heritage layout.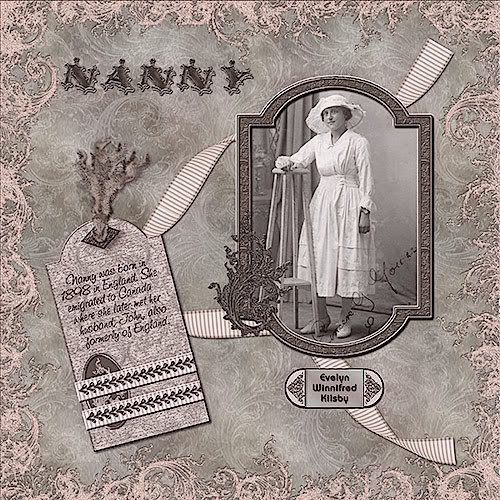 Click image for full credits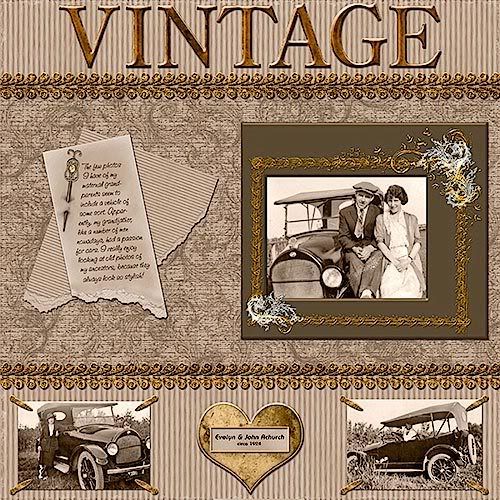 Click image for full credits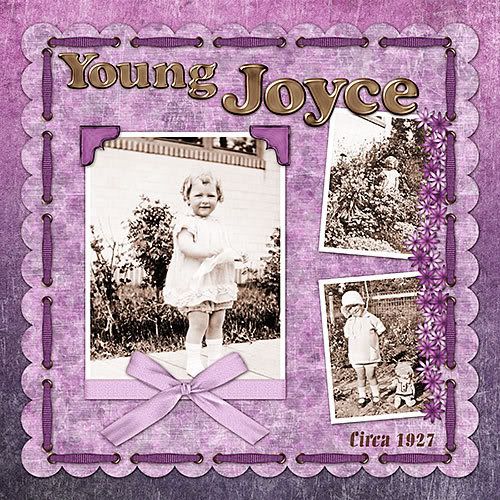 Click image for full credits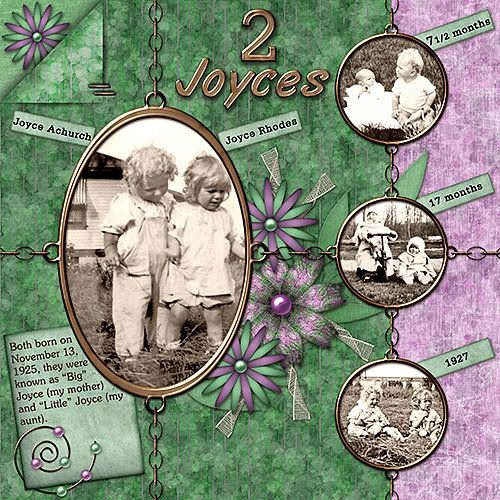 Click image for full credits
Some resources on heritage layouts you may want to check out:
It's a Totally Tips Day! How to Begin Scrapping Your Heritage
Doris Castle offers a number of tips for getting started and also some links to genealogy sites.
Digital Scrapbooking With Your Coat of Arms
A nice post on the meaning behind a coat of arms and how to use it on your layout.
Vintage Photoshop How To: Part 1
A very in-depth tutorial showing how to achieve a very realistic vintage look to your photos.
Products for Heritage Layouts
This product gallery on Digishoptalk will show you products suitable for use in heritage layouts and albums.
Inspiring Heritage Layouts
This gallery at Digishoptalk should give you plenty of ideas for creating heritage layouts.
What Heritage Means to Me
This post by Hummie is very thought provoking . . . it makes for a very good read if you are interested in your family's heritage.