I announced back in my DreamScrapper Blog Debut! that I was going to be opening my own store. I have been hard at work, both designing and setting up the store. It seems that things are finally coming together and my store opening is just around the corner! Be sure to check this blog for the announcement of my Grand Opening!

In the meantime, here is part 2 of the Burnished Gold mini kit. I have received many heartwarming comments on this and my other offered freebies . . . it really is a pleasure to read them. I appreciate all those who have taken the time time leave me a comment either on my blog or at the download itself. I am hopeful that you will have had a good sampling of the quality of my designs and that you will continue to enjoy my work by frequenting my store!

Now, on to the freebie! Tonight I offer you the Burnished Gold elements. Enjoy them and please leave me a comment! Also, if you do make a layout with this or any of my other offerings, please contact me so I can post your layout here. I would love to see what you do with my designs!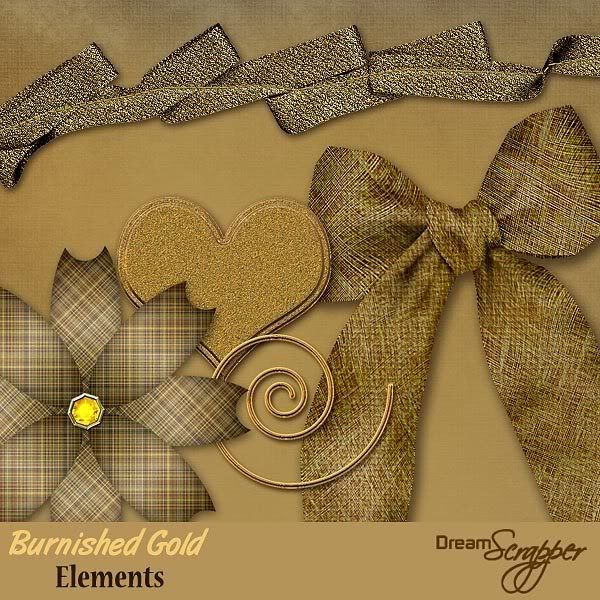 This file is no longer available for download.
Thank you for your interest!